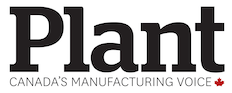 MONTREAL — Representatives from the world's largest industrialized countries agreed that workplace sexual harassment must be addressed to deal with a problem faced by many working women, Canadian ministers said at the conclusion of a G7 meeting on March 28.
Innovation Minister Navdeep Bains and Labour Minister Patty Hajdu told reporters that delegates from the seven countries and the European Union acknowledged that the issue needs to be explored collaboratively.
Hajdu said participants discussed how endemic harassment and systematic violence are challenges many women face regardless of industry or country.
"We talked about the multiple ways we can work together to really let everyone know that time's up and we cannot tolerate this if we expect women to prosper," she said after a meeting between the Canadian ministers and a group of G7 counterparts in Montreal.
The minister said Canada discussed its approach, including the introduction of Bill C-65 which is designed to prevent harassment and sexual violence in federally regulated workplaces.
An official said the government of France in particular was interested in the legislative proposal expected to be passed later this year.
Bains said the global #MeToo movement that resulted from accusations against high-profile men such as film producer Harvey Weinstein has started an important conversation among politicians and business leaders.
"This is really, really important that we get it right as G7 countries, as G7 leaders to create a safe work environment and if we don't the consequences are enormous," he said.
Bains said companies that fail to deal with it put their business and brand at risk.
The Canadian government has used its position as hosts to push for gender equality.
During the two-day meeting, G7 employment and innovation ministers also agreed that all governments should take an active role preparing companies to be part of the digital economy.
The participants also discussed strengthening social protections to address the changing world of work. Hajdu said her colleagues are also struggling with how to protect workers, for example, in the gig economy who haven't contributed to employment insurance or national pension plans.
Bains said the mood among delegates was very positive as there was consensus overall, despite different approaches of some countries.
The United States, for example, focused on removing regulations to accelerate innovation, said Bains.
The ministers also agreed to work toward a common vision for artificial intelligence, hold an AI conference in Canada in the fall, conduct targeted research and analysis to develop priorities and address data gaps on things like gender wage gap, and launch the G7 Future of Work Forum – a digital tool to share policies and ideas.
The cabinet members along with Families Minister Jean-Yves Duclos said ministers agreed that efforts are required to reassure workers caught in the churn of a dramatically evolving labour market.
"We must ensure that innovation benefits the many, not just the few," said Bains.
The meeting on the future of work was the first of several that will be held ahead of the G7 leaders summit in early June in Charlevoix, Que.
The most recent estimates provided at the meeting suggested that up to 15 per cent of jobs in the G7 could disappear because of automation over the next two decades.
An OECD official in attendance said automation is expected to generate demand for both high-skilled and low-skilled occupations, resulting in "a hollowing of the middle" marked by declines in jobs requiring a mid-range level of skill.
RELATED
Hire more women: A solution to the skills shortage challenge
More training for women needed to reduce gender gap in manufacturing: CME