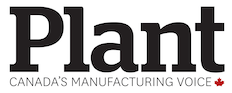 OTTAWA — A group of G7 ministers handling how governments help workers caught in the churn of a rapidly changing labour market will sit down to hammer out a path through the employment storm.
Labour Minister Patty Hajdu says a key goal for the two-day meeting in Montreal (starting March 27) will be to create an employment task force that will undertake research and craft recommendations on priority areas for the group of seven countries.
She says there will also be talk about how to help older workers stay in the workforce longer, an issue several governments have looked into in order manage public spending as populations age.
The meeting is among several that Canada will host this year ahead of the G7 leaders meeting in early June.
The theme for the labour meeting is about how countries can prepare their populations for the jobs of the future in labour market defined by fewer full-time jobs and more short-term contracts, known as the "gig" economy.
There will also be an emphasis on how to help workers displaced by technological changes like automation and prepare workers for new jobs.
Innovation Minister Navdeep Bains, who is co-hosting the meeting with Hajdu, says the ministers hope to find common ground to have policies that help the widest number of people possible benefit from technological changes.
The federal government has put its budgetary weight behind spending programs that promote science, technology, engineering and mathematics fields for students, and a program known as CanCode aimed at teaching coding and digital skills to one million students.
Bains says there will also be talk about artificial intelligence in the labour market and how that will affect workers.