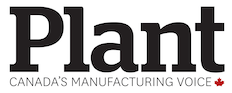 OTTAWA — An internal federal analysis foresees a stretch of job-market moderation in Canada's near future following an extended period of healthy employment growth – an economic shift expected to play out as political parties calibrate their pre-election pitches for 2019.
The assessment, prepared last spring for Finance Minister Bill Morneau, predicted that job creation would fade over the near term for a number of reasons. The explanations pointed to an economy already running at full capacity, an unemployment rate that has likely bottomed out near a four-decade low and the "stiff head winds" of Canada's aging population.
To make their point, Finance officials noted that the labour market lost a combined 72,600 positions in the first two months of 2018 after a strong 2017 that produced 425,000 jobs – 92% of which were full time.
The department said the early 2018 employment dip ended 17 consecutive months of job gains, which it called the longest uninterrupted streak in more than 15 years.
Looking forward, the memo's authors warned the new year slump may have marked a turning point.
"While employment data are very volatile on a month-to-month basis, this does suggest that employment growth is moderating," said the April briefing note, which The Canadian Press obtained under the Access to Information Act.
"Our view is that it will likely continue to do so going forward, reflecting a combination of cyclical and demographic factors."
Whether or not criticism is warranted, the federal Liberal government can expect political foes to focus on incoming batches of jobs numbers as they ready their attacks in the lead-up to next year's election.
The economy is always an important battlefield, and the Conservatives believe they have an edge.
Conservative Leader Andrew Scheer, for instance, has already accused the Trudeau government of "squandering" the booming economy that he argues the Liberals inherited in 2015 from the Tories.
On the other side, the Liberals have frequently tried to take credit for the country's good economic run.
Many experts, however, argue that the direction of the Canadian economy – positive or negative – is much more influenced by external factors, such as oil prices, US demand and global growth, than policy decisions by any federal government.
Since those first two months of 2018, the labour market has seen some improvement. Through June, employment posted a net decrease of 17,100 jobs this year, according to Statistics Canada's latest labour force survey.
The Finance memo said Canadians should expect more subdued job creation ahead because of slower economic growth, along with the pressure of fewer people wanting to participate in the job market because of an aging population. Those forces will further constrain economic expansion and, thus, employment opportunities.
Since the unemployment rate, which fell to 5.8% this year, was already below its "natural (trend) rate, there is likely limited scope for the rate to come down further," the authors said.
The memo also informed Morneau that despite robust 2017 performance, the job market showed signs of underlying weakness.
The note underlined wage growth that's "still relatively modest by historical standards," a lethargic employment rebound in Alberta since the 2014 oil-price collapse and a higher-than-anticipated share of unemployed people who have been looking for work for at least six months.
The Bank of Canada has also been predicting a slowdown in employment growth. Last month, the bank called labour market conditions "healthy," but also agreed with Finance that there was room for improvement in energy-producing regions, the long-term unemployment rate and wage growth.
The central bank also says employment has remained resilient enough that more and more businesses have been reporting labour shortages.
In June, average hourly wage growth remained firm at 3.6%. The number, however, did come down from its nine-year high in May of 3.9%. By comparison, a chart in Morneau's briefing note pointed out that wage growth was close to 5% before the 2008-09 recession.
Canada added 31,800 jobs in June and the unemployment rate moved up to six per cent, from 5.8% in May. Many economists, however, said the higher jobless rate was an encouraging sign because it coincided with the influx of nearly 76,000 job seekers back into the labour market, suggesting more people were optimistic they could land work in the hotter economy.
The jobs numbers for July will be released next week.