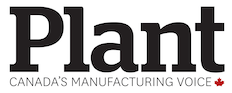 WELLINGTON, New Zealand — European Union Trade Commissioner Cecilia Malmstrom said the grouping has targeted some iconic American imports like Harley-Davidson motorcycles and bourbon for tariffs in hopes that it will "make noise" and put pressure on US leaders amid a trade dispute.
The EU announced this week it would begin taxing US imports worth about $3.4 billion from June 22, in response to US President Donald Trump's decision to put tariffs on European steel and aluminum. Other goods the EU will tax include jeans, peanut butter, orange juice and cranberries.
During an interview in New Zealand, where she was launching free-trade negotiations, Malmstrom said the EU had chosen some of the goods because they were symbols of Americana and would make people take notice.
"If we can't convince our American partners, maybe the American businesses and the American consumers and the American politicians can," she said.
Trump has said the measures against the EU steel and aluminum are meant to protect national security interests.
Malmstrom said the 28-nation EU wasn't dumping steel on the market.
"The steel that we export to the US is not a threat to the national security," she said. "They need that steel; it's high quality steel."
The EU shared concerns that China was dumping steel on the global market by subsidizing state-owned companies, Malmstrom said.
"We don't like that," she said. "Nobody in the world likes that."
But she said tariffs and a possible trade war between the US and China weren't the right answer. She said the US measures were illegal, and the EU couldn't sit back and accept them without a response. She said the EU tariffs were proportionate and she hoped the dispute wouldn't escalate further.
The dispute underlined the political and strategic importance of reaching free-trade agreements with countries like New Zealand, she said.
Malmstrom was in the South Pacific nation to formally launch negotiations in a process that is expected to take at least two years before a deal is reached. She met with New Zealand Trade Minister David Parker and acting Prime Minister Winston Peters.
The most difficult part of the negotiations was likely to revolve around New Zealand's exports of dairy, beef and sheep products, Malmstrom said.