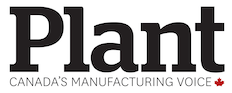 BRUSSELS — European Union Trade Commissioner Cecilia Malmstrom said the EU still has no idea whether US President Donald Trump will slap tariffs on the bloc's steel and aluminum exports next week.
"We have no clarity yet," Malmstrom told reporters in Brussels as EU ministers gathered for talks on trade. She noted that she and US Secretary of Commerce Wilbur Ross speak several times a week.
In March, Trump imposed tariffs of 25% on steel imports and 10% on imported aluminum, but granted the 28 EU countries an exemption until June 1. He also temporarily exempted big steel producers Canada and Mexico, provided they agree to renegotiate a North American trade deal to his satisfaction.
"I don't think they will be prolonged, the exemptions, so there will be some sort of decision and we have to prepare for different scenarios," Malmstrom said.
Convinced that the US move breaks World Trade Organization rules, the EU has drawn up a list of "rebalancing" duties worth some 2.8 billion euros ($3.4 billion) to impose on US products if it is not permanently exempt. It has vowed not to negotiate under threat.
The EU, the world's biggest trading bloc, rejects Trump's argument that the tariffs are needed to protect national security. Most EU countries are US partners in NATO.
"We think that they are not legitimate, and they go against the WTO," Malmstrom said.
Should the tariffs be dropped, the EU stands ready to deepen trans-Atlantic energy co-operation, notably on liquefied natural gas, improve reciprocal market access for industrial products and work together to reform WTO rules.
"Time is running out," German Economy Minister Peter Altmaier warned. "Whether we succeed in preventing punitive tariffs from taking effect on June 1 is a completely open question _ but we should leave nothing untried to prevent that, and we should work for an agreement."
"We want to avoid a trade war," he said, adding that it's important "to avoid mutual increases in tariffs, because that would lead to citizens and consumers paying the price, and we want to rule that out."