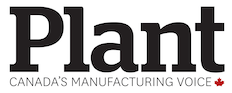 BERLIN — Leaders of the International Monetary Fund (IMF), World Trade Organization (WTO) and other agencies warn American protectionism could cause global economic damage, while the European Union backed a Group of Seven declaration that US President Donald Trump abruptly refused to join.
At a meeting in Berlin hosted by Chancellor Angela Merkel, the German leader and top officials from a half-dozen international organizations said in a joint statement that the "increasing protectionist tendencies provide us with a clear incentive and opportunity to express our strong support for the multilateral trading system."
Merkel, fresh from the G7 meeting in Canada, said those at the meeting were "firmly convinced that sustainable world economic development can only be achieved in co-operation and through win-win situations."
She said with the Trump administration's decision to implement new tariffs on aluminum and steel imports to the US, "multilateralism right now is in a complicated and difficult phase."
The meeting included the heads of the International Monetary Fund, the World Trade Organization, the Organization for Economic Cooperation and Development, the African Development Bank, the International Labor Organization, and a top World Bank official.
IMF head Christine Lagarde told reporters the global economy was in good shape, saying "the sun is still shining" but that it's "getting darker by the day."
"The biggest and darkest cloud that we see is the deterioration that is prompted by the attempt to challenge the way in which trade is being conducted, in which relationships have been handled, and the way in which multilateral organizations have been operating," Lagarde said without singling out any countries by name.
Following the G7 summit meeting over the weekend, Trump at first agreed to join a statement on trade the leaders issued. The US president withdrew from it later, complaining he'd been blindsided by Canadian Prime Minister Justin Trudeau's criticism of his tariff threats during a summit-ending news conference.
On June 11, European Commission spokesman Margaritis Schinas said the EU "stands fully behind" the statement and "will continue to stand up for an international, rules-based, multilateral system."
Schinas added that EU Commission President Jean-Claude Juncker thanked Trudeau – who Trump called "dishonest" and "weak" on Twitter – "for the excellent preparation and chairing of this challenging summit."
British Prime Minister Theresa May also went out of her way to thank her Canadian counterpart "for his leadership and skilful chairing" of what she called "a difficult summit with at times some very candid discussions."
Speaking to the House of Commons, May said the other G7 nations "expressed deep disappointment at the unjustified decision of the US to apply tariffs to steel and aluminum imports" and urged dialogue to avoid "tit-for-tat escalation."
London Mayor Sadiq Khan said he hoped Trump would reconsider policies such as the recent increase in tariffs on steel and aluminum from Europe, China, Mexico, Canada and elsewhere.
"I would hope that he would reflect on what his closest allies are saying… Not just the U.K., but Canada, Germany, Japan _ these aren't foes, these are friends," he told The Associated Press at a technology conference.
"When there's a trade war, everyone's a loser," Khan said.