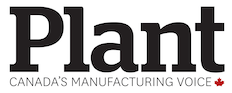 TORONTO—DesRosiers Automotive Consultants Inc. says Canadian auto sales returned to declines in September after a brief reprieve in August.
The consultancy says new light vehicle sales were down 3.7% to 166,488 vehicles sold in the month, compared with 172,974 sold for the same month last year.
Year-over-year auto sales had declined for 17 months straight before marking a modest 0.6% climb in August.
DesRosiers says September's numbers are mainly in line with the general trend for the year, which shows sales down 4.1% at the end of September.
Ford, which had a 4.2% decline in the month from last year, was the highest-selling brand, while General Motors was second despite an 8.7% decline. Fiat Chrysler Automobiles was third in sales after a 1.2% decline.
Some higher-end brands recorded gains despite the overall declines, including a 21% climb for Lexus, a 12% gain for Volvo, and a 10.7% climb for Acura.