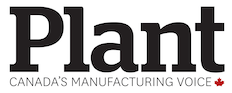 The Canadian manufacturing sector was challenged by falling volumes of new work, contributing to the sharpest drop in production three-and-a-half years.
The IHS Markit Canada Manufacturing Purchasing Managers' Index (PMI) registered at 49.2 in June, picking up fractionally from May's 41-month low of 49.1. The latest reading checked in below the crucial 50.0 no-change value for the third month running, which marks the longest period of decline since 2015/16.
IHS Markit said the downturn in output accelerated since May, and was the fastest since December 2015. Manufacturers generally cited a lack of new work to replace completed orders at their plants. Reflecting this, the survey data revealed the steepest fall in backlogs of work since data collection began in October 2010, noted IHS Markit.
Export sales were unchanged in June, which ended a three-month period of decline. IHS Markit said some manufacturers reported a boost to export sales from the removal of U.S. trade tariffs on steel and aluminum. However, reports of softer underlying demand in U.S. markets and ongoing global trade frictions could have a dragging effect on total new orders from abroad.
On the flip side, the index saw a marginal rise in employment numbers for the second month running. A number of manufacturers suggested that softening client demand had encouraged more cautious staff hiring strategies, noted the IHS survey.
The data revealed a dip in business optimism towards the year-ahead outlook, which was partly attributed to concerns that global trade frictions would act as a brake on manufacturing sector performance.
"The latest survey results provide a clear sign that U.S.-China trade frictions are holding back the Canadian manufacturing sector," said Tim Moore, Economics Associate Director at IHS Markit.
Moore said new orders have now decreased for four months in a row, with survey respondents widely commenting on subdued export demand and weaker global trade volumes.
"Moreover, manufacturers indicated that their business optimism dropped sharply in June and was among the weakest seen since the start of 2016, said Moore.
Still, IHS Markit said that intense competitive pressures contributed to the slowest rise in prices charged by Canadian manufacturers in the current 32-month inflation sequence.