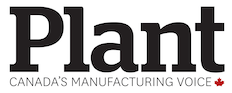 OTTAWA — Surging exports led by higher-priced energy products allowed Canada to shrug off new US steel and aluminum tariffs in June to post the lowest monthly merchandise trade deficit with the world in 17 months.
The difference between Canada's exports and imports narrowed from a negative $2.7 billion in May to $626 million in June, the smallest deficit since January 2017, fuelled by an increase in the value of total exports of 4.1% while imports edged down 0.2%, Statistics Canada reported.
Analysts had expected a trade deficit of $2.3 billion, according to a poll by Thomson Reuters Eikon.
In volume terms, exports rose 2.1% and imports were down 1.3%.
"We thought steel and aluminum tariffs would be the story of this morning's trade report, but strong export growth in most other sectors swamped the impact of those new duties," said Josh Nye, senior economist at RBC Economics Research.
Benjamin Reitzes, Canadian rates and macro strategist with BMO Capital Markets, pointed out in a note that Canada's metal product exports fell 1.1 per cent in June versus May, "hardly a huge move," adding steel exports were off 14.3 per cent compared with June 2017 and aluminum shipments rose 10.2 per cent.
"Consistent with supply dynamics, the impact looks to be larger on steel than aluminum, but in the broader scheme of things, the impact thus far appears to be minimal," he said.
Statistics Canada noted that, on an unadjusted basis, exports of steel products to the U.S. that were subject to a 25% tariff fell 36.8% in June after unusual gains of 40% from February to May.
Exports of aluminum to the U.S. that were subject to a 10% tariff were down seven per cent in June, following gains of 28.5% from February to May.
The trade surprise, when added to robust gross domestic product growth in May and June's six-year-high inflation number, adds to the likelihood that the Bank of Canada will increase interest rates this fall, economists agreed.
"Heading into today's number, June was expected to be a soft month for the Canadian economy, coming off a roaring gain in May and feeling the drag of oil production shutdowns in June," said CIBC economist Royce Mendes in a report.
"But the first indications for the month suggest that there could be some growth left to come in the second quarter, upgrading the odds of a likely Bank of Canada rate hike in the coming months."
Canada's largest trading partner, the US, was the destination for a record $37.1 billion of exports in June, up 2.5% – mainly because of passenger cars and light trucks, Statistics Canada reported.
Meanwhile, imports from the United States were up 0.3% to $32.9 billion, resulting in Canada's trade merchandise trade surplus with the US rising to $4.1 billion.
Overall exports rose to $50.7 billion in June, the first time they have surpassed the $50-billion mark, as the value of exported energy products jumped 7.1% to $9.9 billion, the highest since October 2014.
Crude oil exports were mainly responsible for the gain, up 6.6 per cent to $7.2 billion on the strength of prices, but refined petroleum products also rose, by 19.2%, on sales of heavy fuel oils and diesel fuel.
Excluding energy products, Canadian exports were up 3.4%, as exports of aircraft and other transportation equipment and parts surged by 19% to a record $2.5 billion. Aircraft exports alone were up 44.5% to $984 million.
Total exports rose 9.2% in June compared to the same month last year.
Canada imported products worth $51.3 billion in June, despite increases in seven of 11 product sections. Total imports were up 4.2% compared with June 2017.
Imports of energy products decreased 15.1 per cent to $2.9 billion in June compared with May, as Canadian refineries came back on stream following spring maintenance shutdowns.
After posting a record high in May, imports of aircraft and other transportation equipment and parts fell 17.1% to $2 billion, returning to April levels, Statistics Canada said.