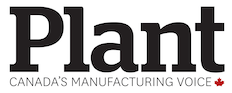 WASHINGTON — Having started a trade war with China and enraged US allies with steel tariffs, President Donald Trump is primed for his next fight. He is targeting a product at the heart of the American experience: cars.
Trump's latest plan is to consider slapping tariffs on imported autos and auto parts – a move he says would aid American workers but that could inflate car prices, make US manufacturers less competitive and draw retaliation from other nations.
The action has also begun to provoke a backlash among member of Congress, who have so far been reluctant to challenge Trump policies that are upending decades of US policies.
On July 19, manufacturers, suppliers, car dealers and foreign diplomats will line up to testify at a Washington hearing to try to head off auto tariffs. After the hearing, the Commerce Department will decide whether to label imported vehicles and auto parts a threat to America's national security and whether to recommend tariffs to the president.
RELATED
Frustrated US lawmakers threaten action on Trump's tariffs
In announcing the auto investigation in May, Commerce Secretary Wilbur Ross had said, "There is evidence that, for decades, imports from abroad have eroded our domestic auto industry."
Yet even General Motors, which ostensibly would benefit from a tax on its foreign competition, is opposed to Trump's plan.
And even considering the administration's trade war with China over Beijing's predatory practices in high-tech industries and even after imposing tariffs on steel and aluminum imports from America's closest allies, Trump's auto tariffs raise the ante substantially: The US last year imported $192 billion in vehicles and $143 billion in auto parts – figures that dwarf the $29 billion in steel and $23 billion in aluminum imports and the $34 billion in Chinese goods the administration has so far hit with tariffs.
"This is really taking it up one gigantic notch," said Mary Lovely, a Syracuse University economist who studies trade. "I do think it may be a bridge too far."
In the Senate, Democrat Doug Jones of Alabama and Republican Lamar Alexander of Tennessee have announced plans to introduce legislation opposing Trump's proposed 25% auto tariffs. Both warned that the tariffs threaten tens of thousands of jobs in their states.
"Foreign automobiles and auto parts are not a threat to our national security," Jones said. "But you know what is a threat? A 25% tax on the price of these imported goods."
Nor is America's auto industry itself crying for help against foreign competition. US auto sales reached 17.2 million last year – the fourth-best haul on record. Since the end of the Great Recession in 2009, US automakers and parts suppliers have added 343,000 jobs.
Despite Trump's threat, the auto trade war might not happen anytime soon, if at all. The president might be angling to use the tariffs to pressure the European Union to lower its own auto tariffs or prod Mexico to agree to a rewrite of the North American Free Trade Agreement more favourable to the United States.
"I'm hoping it's just bluster," said Paul Ritchie, owner of Honda and Kia dealerships in Maryland and Pennsylvania. "I understand where the administration is coming from. Our trade imbalances should be corrected. I'm not sure you can take 25-30 years of neglect on trade imbalances and try to fix it in six months."
Even if the auto tariffs aren't just a negotiating ploy, it could take time before they kick in: It took 10 months for the steel and aluminum tariffs – also justified on national security grounds – to go from proposal to reality.
In targeting steel, aluminum and perhaps autos, the administration has weaponized an obscure provision of trade policy: The Trade Expansion Act of 1962 empowers a president to impose unlimited tariffs on particular imports if the Commerce Department finds that those imports threaten national security.
The administration has defined national security broadly, suggesting that anything that hurts U.S. economic competitiveness damages national security _ "an argument you can apply to any industry you want," noted Philip Levy, senior fellow at the Chicago Council on Global Affairs and a former White House trade adviser.
Automakers, in the meantime, have warned that tariffs would raise their costs – and their customers'. In comments filed with the government, GM warned that that "increased import tariffs could lead to a smaller GM, a reduced presence at home and abroad for this iconic American company, and risk less – not more – US jobs."
Even companies that build cars in America rely on imported parts that would be subject to the tariffs, thereby raising automakers' costs.
"There is no automaker that has 100 per cent exclusively US-sourced parts," said Brian Krinock, Toyota's senior vice-president for North American factories. "It is a global business with global operations."
Toyota manufactures nine models in the US, all of which use some imported parts. About 30% of the Camry's parts are imported, Krinock said, and a 25% tariff on those parts would raise the cost of a Camry by $1,800.
The Toyota Sienna, made in Princeton, Indiana, would be nearly $3,000 more expensive, he said, and the Tundra pickup truck, made in San Antonio, Texas, would cost $2,800 more.
Car collectors, too, have written to Commerce to express their opposition to the tariffs.
"I have been a lifelong car enthusiast, and old cars pose no threat to national security. Neither do their parts," wrote Mark Gillett of Dallas, urging Commerce to exempt cars and parts "of a certain age."
Adam Posen, president of the Peterson Institute for International Economics, estimated that the tariffs would raise auto prices overall by 9 per cent to as high as 21 per cent for luxury models. They would cut the industry's output 1.5% and cost 195,000 jobs, a Peterson analysis found.
Then there's the threat of retaliation from US trading partners. Toyota exports eight US-made models to 31 countries; those exports could be hit by retaliatory tariffs, Krinock said.
Nearly 98% of the cars and trucks that would be hit by the tariffs are imported from US allies: The European Union, Canada, Japan, Mexico and South Korea. If all those countries retaliated by slapping their 25% duties on US car exports, it would deepen the impact on the US economy and cost up to 1.2 million jobs in the United States, Posen estimated.
The Commerce Department originally set two days of hearings about the proposed auto tariffs, but then cut that to one day. Posen said that cutting back on the time for industry representatives to testify suggests the administration already expects to impose the tariffs.
"This is something where they predetermined the outcome," he said.