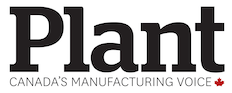 OTTAWA — The Trudeau government asked July 23 for a review under NAFTA of a 30% on solar panel cells by the Trump administration. It called the tariff illegal and unfair. Canada is fighting trade battles with the US on numerous fronts and getting ready for new attacks in the future. Here are some of the major irritants:
• Uranium: Last week, the US Commerce Department said it would start a new investigation into possible duties on uranium imports. Canada is not necessarily a target, but it was the largest foreign supplier of uranium to the US in 2016, accounting for 25% of American imports.
• Autos: The US Commerce Department is also investigating whether duties should be applied on all autos entering the US based on the premise they pose a national security risk to the US. Trump has proposed tariffs of 25% in a decision he insists would help American workers. The auto industry and other experts say those tariffs would be crippling to a crucial and intertwined North American industry.
• Steel and aluminum: On June 1, the Trump administration imposed tariffs of 25% on steel and 10 per cent on aluminum imports using the same national security provision. The move prompted Canada to retaliate with an estimated $16 billion in retaliatory duties on imports of the metals from the US, as well as on dozens of other American consumer products.
• The North American Free Trade Agreement: Canada, Mexico and the US are in a lull in negotiations on their quarter-century-old pact. They've closed nine of NAFTA's 30 chapters but significant differences remain on key issues. They include the rules of origin for automobile content, a contentious US proposal for a sunset clause and greater access to Canada's supply-managed dairy sector.