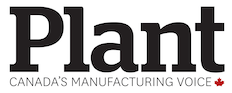 LKQ Corp. has signed a deal to buy Quebec-based Uni-Select Inc. in a roughly $2.8-billion deal that aims to boost the U.S. automotive equipment supplier's aftermarket business amid a thriving market.
Under the agreement, LKQ will pay $48 per Uni-Select share in cash for the aftermarket auto parts distributor. The purchase marks a 19.2 per cent premium over the $40.28 closing price of Uni-Select shares on the Toronto Stock Exchange on Friday.
The transaction, which needs shareholder approval, also requires antitrust clearances in Canada, the U.S. and the U.K. and approval under the Investment Canada Act.
LKQ chief executive Dominick Zarcone said the deal will bolster the company's vehicle parts distribution and broaden its presence in Quebec.
"Uni-Select's North American automotive refinish paint and mechanical parts distribution operations complement LKQ's existing footprint and will allow us to distribute a broader array of products to our customers," he said in a news release.
In connection with the deal, Chicago-based LKQ said it will look to sell GSF Car Parts U.K., Uni-Select's U.K. based mechanical parts distribution business.
Uni-Select is known for the distribution of automotive paints, industrial coatings, accessories and other vehicle products for the aftermarket, which refers to parts and services purchased after the initial sale to the consumer.
Founded in Boucherville in 1968, the company has more than 5,200 employees, 15 distribution centres and more than 400 branches. It supports over 16,000 auto repair shops and another 4,000 shops through its repair-installer and vehicle refinishing banners.
Some of its 95 company-operated stores operate under the names Bumper to Bumper, Auto Parts Plus and Finishmaster.
The aftermarket – everything from tire changes to brake repair – saw sales jump over the past two years as supply chain snarls sparked by the COVID-19 pandemic pushed up prices, while some cash not spent on vacations went toward home and car improvements.
"The automotive aftermarket remained buoyant in 2022 with a majority of retailers seeing growing sales and expecting further growth throughout 2023," Andrew King, managing partner at DesRosiers Automotive Consultants, wrote in a note this month.
"However, persistent issues surrounding parts supply and prices remain problematic across the industry."
Uni-Select CEO Brian McManus said the deal will fuel efficiencies and offer liquidity to shareholders.
"We see great opportunities to benefit our customers, employees, suppliers and brands by combining our complementary strengths within the larger, multi-disciplinary and growing LKQ team."