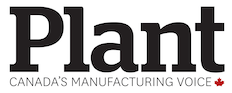 OTTAWA – Statistics Canada says manufacturing sales fell for a second consecutive month in December as they dropped 1.5 per cent to $71.0 billion.
The agency says manufacturing sales were down in 14 of 21 industries in December, led by a 6.4 per cent drop in petroleum and coal product sales and a 7.5 per cent drop in wood products.
Manufacturing sales in constant dollars were down 0.3 per cent in December.
In a separate report, Statistics Canada also reported wholesale sales fell 0.8 per cent to $82.2 billion in December.
It says sales fell in five of the seven subsectors that it tracks with sales in the machinery, equipment and supplies group down 3.1 per cent. The miscellaneous subsector lost 1.7 per cent.
Wholesale sales in constant dollars were down 1.2 per cent in December.