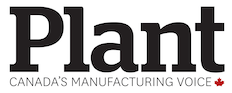 WINDSOR, Ont. – Stellantis North America says Jason Stoicevich will take over the leadership of its Canadian operations, effective immediately.
Stoicevich replaces David Buckingham, current lead for operations in Canada, who will retire at the end of May
Stellantis includes the Jeep, Chrysler, Dodge, Ram, Alfa Romeo and Fiat brands.
Stoicevich will report to Mark Stewart, Stellantis's chief operating officer for North America.
Stellantis announced plans last year to spend $3.6 billion at its assembly plans in Windsor, Ont., and Brampton, Ont., and its automotive research and development centre.
The company has also announced a joint venture battery plant with LG Energy Solutions in Windsor.