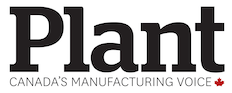 TORONTO – First Quantum Minerals Ltd. says it earned US$117 million in the fourth quarter of 2022, 52.6 per cent down from US$247 million in the same quarter a year earlier, due to significantly lower cash flows from operating activities, which the company attributes to working capital movements related to trade and other receivables.
The company, which reports in U.S. dollars, says it earned US$1.03 billion for the full year, 24.3 per centup from US$832 million in 2021.
Earnings per diluted share in the fourth quarter were 17 cents, down from 36 cents a year earlier, while earnings per diluted share for the full year were $1.49, up from $1.20 in 2021.
The company says it produced 206,007 tonnes of copper in the fourth quarter, slightly up from a year earlier, but its copper production for the full year was down almost five per cent to 775,859 tonnes.
CEO Tristan Pascall says 2022 was challenging for the company and the entire mining industry, with volatile commodity prices and rising costs and interest rates.
The company says it is continuing discussions with the Panama government about its Cobre Panama mine, at which loading operations were suspended in February in the latest development in the dispute between the government and the company over tax and royalty payments.