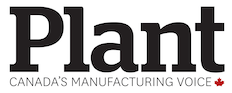 Endress+Hauser has opened a new 48,000 square-foot regional logistics hub in Indianapolis, Indiana.
"This new regional logistics hub will allow us to move products through a global network regardless of where they're produced and where they need to be shipped," said Steve Demaree, North America regional supply chain manager, Endress+Hauser. "Additionally, our logistics systems are now as automated and standardized as possible."
The facility will be used for cross-docking logistics, including shipping products from manufacturer directly to customer. The hub will assume the function of a warehouses. The centre will also bundle inbound orders from overseas locations and distribute them to their designated sites in North America.
In partnership with Hellmann Worldwide Logistics, Endress+Hauser will strengthen logistics capabilities for Canada, the United States, Mexico, and internationally in terms of response time, throughput time and on-time delivery.
"Our regional logistics hub in Indianapolis will continue in serving our mission of reliably supplying customers with measurement and automation technology," said Oliver Blum, corporate director of supply chain, Endress+Hauser. "Our logistics system is an imperative link in the supply chain, and while we prioritize 100 per cent availability, flexibility also is crucial."