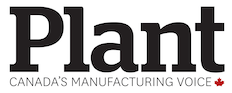 MONTREAL – Dorel Industries Inc. reported its net loss from continuing operations grew in the fourth quarter amid lower U.S. sales in its children's products and home furnishings divisions.
The Montreal-based company, which keeps its books in U.S. dollars, says it lost US$41.4 million or US$1.27 per diluted share in the quarter, compared with a loss of US$29.6 million or 91 cents per diluted share a year ago.
Its adjusted loss for the three months ended Dec. 30 amounted to US$39.8 million or US$1.22 per diluted share, compared with US$12.0 million or 37 cents per diluted share in the fourth quarter of 2022.
Revenue slipped to US$340.3 million, down 21.8 per cent from US$435.3 million a year ago.
Dorel CEO Martin Schwartz says the company's fourth quarter performance is disappointing and reflects a drop in Dorel Home sales volumes as retailers reduced ordering.
In addition, he says excess inventory across the industry means the company is discounting prices to move higher cost inventory, putting more pressure on profitability.
"This combination of less favourable pricing and significantly reduced overhead absorption at our facilities due to the lower sales severely reduced earnings," he said in a statement Monday.
"Substantial cost cutting and inventory reductions have been implemented which will start to help earnings going forward," Schwartz added.