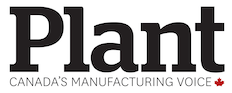 MONTREAL – Bombardier's top priorities include paying down debt, growing its services business and reducing emissions, said CEO Eric Martel after the company reported fourth-quarter profits of US$241 million, up from US$238 million in the same quarter last year.
The company said it repaid $1.1 billion in debt in 2022, and has reduced its long-term debt by 41 per cent, or $4.1 billion, since the end of 2020.
"We still have work to do," Martel said during a speech to the Canadian Club in Toronto on Thursday, but he said the company is ahead of target on reducing its debt ratio.
Bombardier said its adjusted net debt to adjusted EBITDA ratio was $4.6 billion at the end of 2022.
The aircraft maker, which keeps its books in U.S. dollars, said its profit amounted to US$2.40 per diluted share for the quarter ended Dec. 31, up from US$2.34 per diluted share in the last three months of 2021. Revenue for the quarter totalled US$2.7 billion, up from US$1.8 billion a year earlier.
On an adjusted basis, Bombardier said it earned US$2.09 per diluted share in its fourth quarter, up from an adjusted profit of 74 cents per share in the same quarter a year earlier.
The company right now is generating a lot of cash, said Martel, and he plans to continue reducing that debt until their net leverage ratio is similar to that of its competitors, at which point they can start reallocating some of that capital.
"We are very disciplined in our approach," he said.
Bombardier plans to continue growing the services part of its business, Martel said.
In a call with analysts Thursday morning, Martel said the company saw more deliveries in 2022 plus growth in services, and said steady growth is at the heart of the company's success.
"We are operating at a sweet spot that allows us to remain predictable," he said.
Martel said Bombardier and its competitors are all "laser-focused" on reducing their footprints. He cited the company's EcoJet research project, which he said uses around 20 per cent less emissions just by having a more aerodynamic shape. Meanwhile, the company has committed to using sustainable aviation fuel in all their internal flight operations, which it said immediately reduces carbon dioxide emissions from flights by 25 per cent on an annualized basis.
In its outlook for 2023, the company said it expects revenue to top US$7.6 billion for the year compared with US$6.9 billion in 2022. Aircraft deliveries for 2023 are expected to be more than 138 units compared with 123 in 2022.