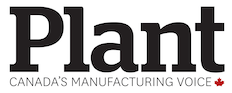 TORONTO – Aimia Inc. reported a $23.3 million net loss in its most recent quarter, a period that preceded two manufacturing acquisitions.
The Toronto-based holding company says its fourth quarter results compared with a net loss of $14.6 million in the same period the year before.
The company says its basic loss per common share for the three months ended Dec. 31 amounted to 32 cents per share compared with 19 cents per share a year ago.
Highlights of Aimia's quarter include its January announcement revealing it will purchase ropes and netting manufacturer Tufropes Pvt Ltd. for $252.6 million.
The Trufopes transaction is expected to close Thursday and result in $130 million in annual revenue.
Aimia will also buy Italian chemical manufacturer Giovanni Bozzetto S.p.A for $332.4 million, with the deal set to close in the second quarter of this fiscal year.